Honor List | 2022-04-15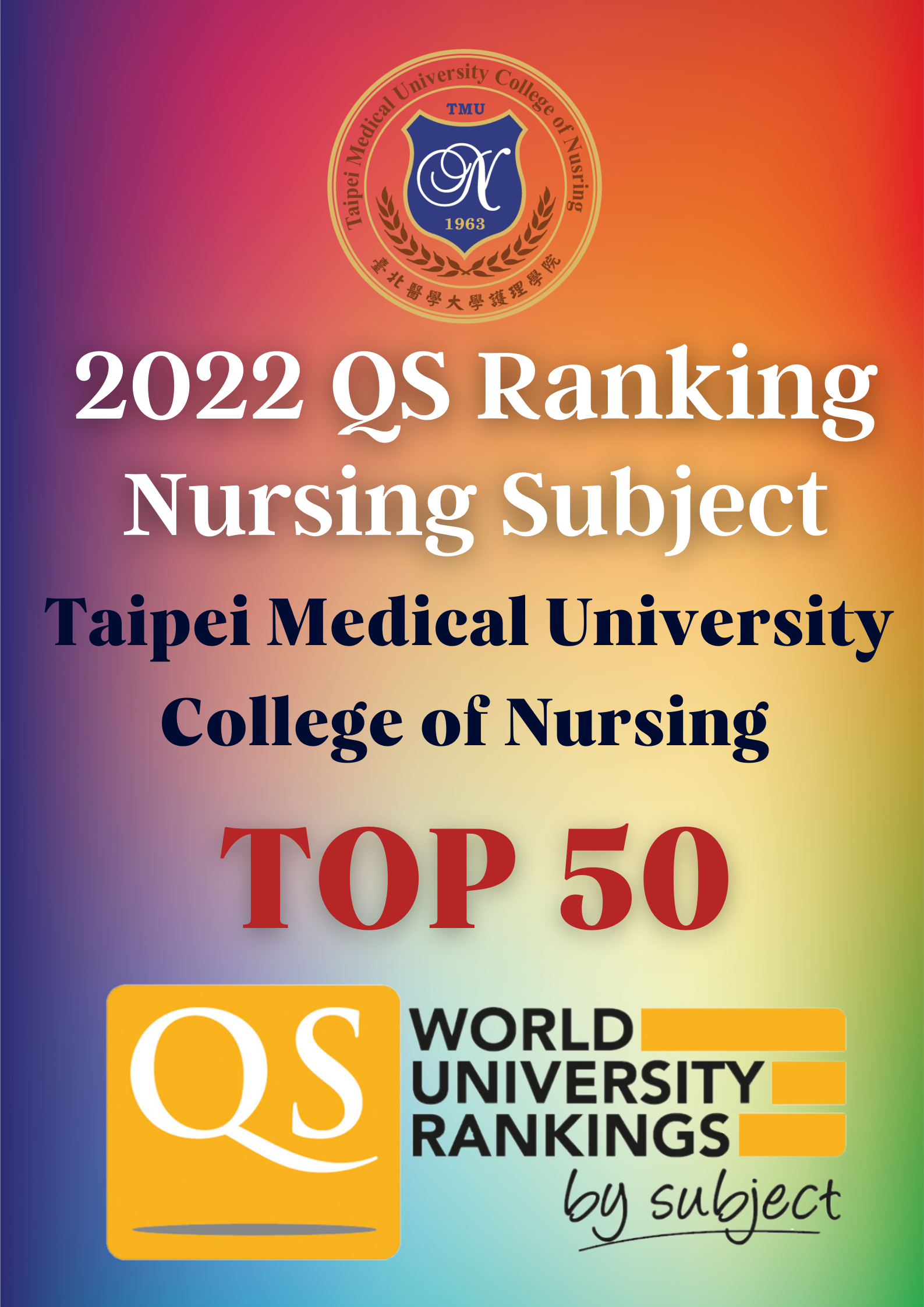 In the recently released QS World University Rankings and Academic Ranking of World Universities (ARWU), the College of Nursing is ranked in the top 50 globally in the field of Nursing.
The Dean of College of Nursing at Taipei Medical University, Kuei‑Ru Chou, stated that this honor is shared by all faculty, students, and nursing staff from all affiliated hospitals. Dean Kuei‑Ru Chou further states that the college's research energy has consistently risen in recent years under the university's leadership. Without the tremendous support and guidance of President Chien-Huang Lin, the board of trustees, and everyone on the leadership, the College of Nursing would not have such outstanding performance.
The College of Nursing is creating knowledge to support the health care of the future. Our faculty members have been passionately engaged in research, and their hard work has led to publications in some of the world's most prestigious journals. The number and size of research grants awarded annually to our innovative CON faculty are consistently increasing. Studies from our research teams have added to the collective scientific knowledge base. Through the synergy and unity of the entire team, CON teaching innovation, practice advancement, and research quantity and quality at TMU are on the rise. The College of Nursing's research performance has improved in the past few years, with more SCI/SSCI papers published and more papers with Impact Factors greater than 5.
Taipei Medical University's rich clinical resources from the three affiliated hospitals have provided faculty and student researchers with access to an abundance of clinical resources for creating an ideal research environment for success where faculty, nursing staff and students can demonstrate and focus on interdisciplinary research collaborations leading to greater achievements.
The College of Nursing is grateful to numerous international scholars and MOU partner schools who have helped us with our international research cooperation. The College of Nursing actively engages in academic exchanges with internationally renowned universities with numerous cooperating alliance schools. We have expanded our vision globally and are committed to sharing our knowledge and expertise internationally. The College of Nursing at Taipei Medical University aims to strive for excellence in every step and is marching towards becoming a top tier school in Asia and in the world.